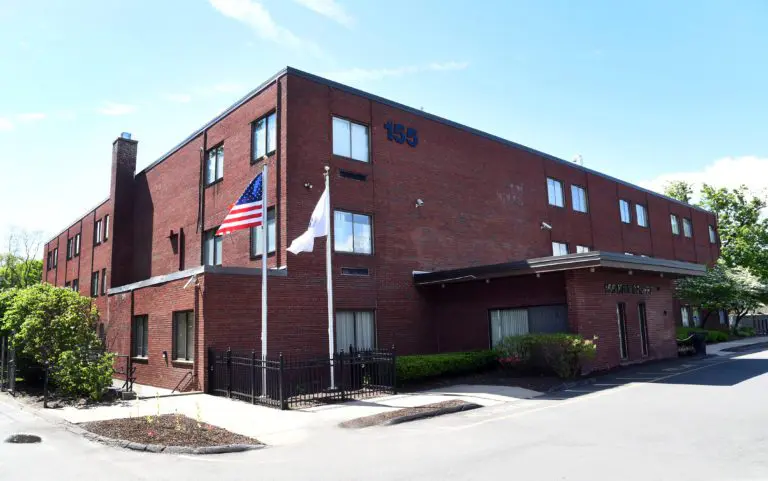 The Western Massachusetts Recovery and Wellness Center (WMRWC), a component of the Hampden County Sheriff's Office, is a minimum security, community-based, residential treatment facility. This co-ed regional facility, located at 155 Mill Street in Springfield, Massachusetts, is designed to provide for the custody, care and treatment of substance users from Hampden, Franklin, Berkshire, Hampshire and Worcester counties.
The philosophy of the WMRWC staff incorporates an integrated model of education, treatment and recovery to address addiction. We subscribe to the disease concept, with abstinence as an avenue to recovery.
The program combines confinement with substance use treatment to help substance users develop the discipline they need to live a chemically free, productive and law-abiding lifestyle. The intensity of the program is demanding. One of the recovery opportunities we offer is the Escort Program. This program allows residents to attend community AA or NA meetings with a fellowship member (i.e. "Escort"). We believe that active participation in a community-based fellowship is the bridge between treatment, recovery and successful reintegration.
If you are interested in becoming a volunteer in our self-help fellowship program, please contact the facility for more information.