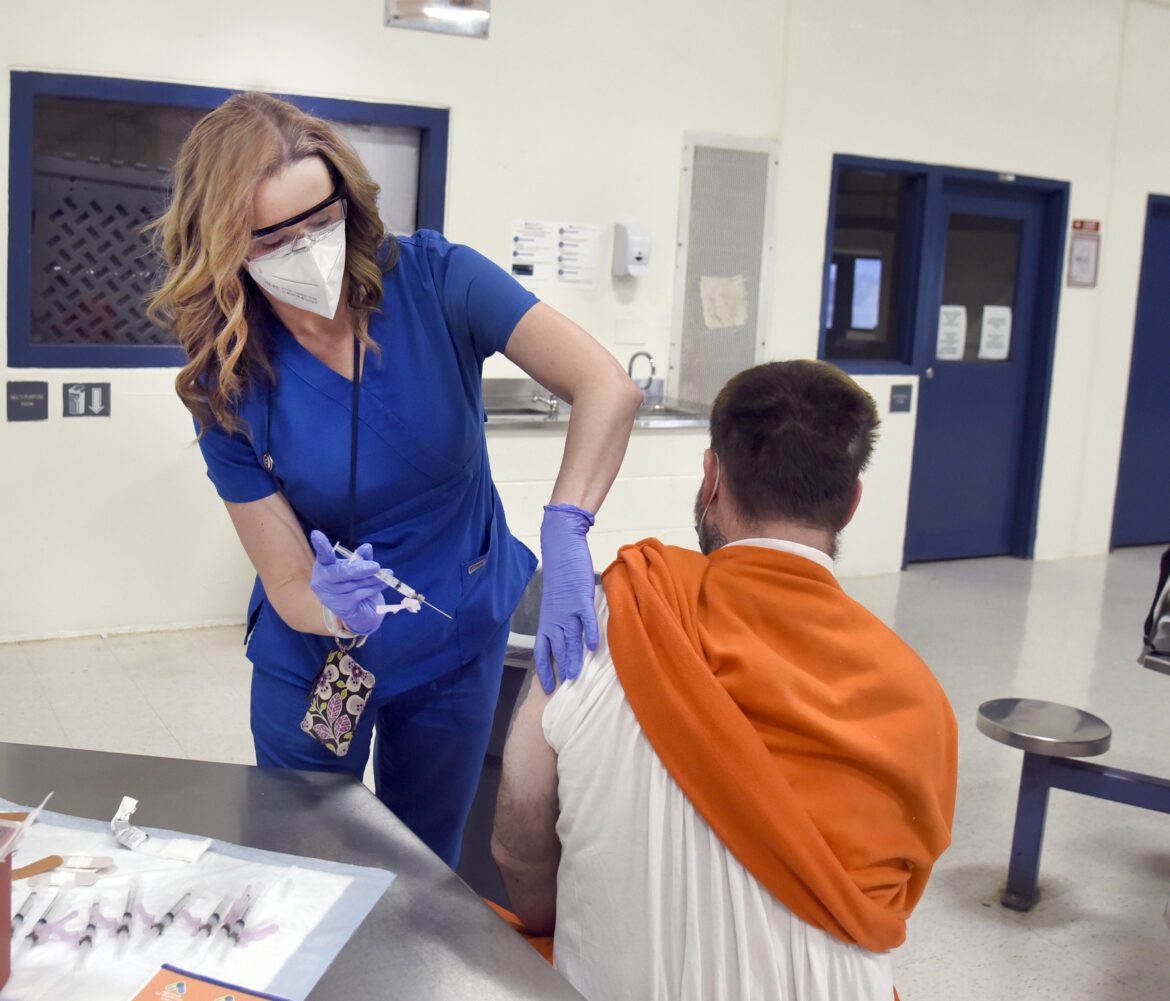 Incarcerated individuals experience disproportionately higher rates of infectious and chronic diseases, substance use, mental illness and trauma than the general population. The justice-involved are also overwhelmingly poorer, less educated and more likely to be persons of color than the general population. Since the majority of these individuals are eventually released back to their communities, interventions to address their health and mental health problems present opportunities to improve public health and safety overall.
The Hampden County Sheriff's Department's Public Health Model for Correctional Health Care values wellness, treatment of disease, prevention of illness, and access to care during and after incarceration. Created by Dr. Thomas Lincoln, a primary care physician at Baystate Brightwood Health Center who serves as the medical director for the Hampden County Sheriff's Office, this health care model is based on community standards and establishes close linkages with providers in the communities to which inmates return. Providers are dually-based at the correctional facility and in the community which allows for substantial collaboration and communication between corrections and health care professionals.
In short, the justice-involved population gets community-level professional medical and mental health care while incarcerated, and we work to have a seamless transition to continue that care in the community post-release.
The public health model benefits inmates whose health problems have often gone unaddressed in the community. For many, it is the first time they have received adequate health care from a caring group of providers. The commitment to continue their care is evidenced by the high rate of inmates who keep their medical appointments after release.
The Public Health Model for Correctional Health Care has won national awards and has been replicated at institutions aiming to return individuals back to their communities healthier and better equipped to manage their physical and mental health than when they arrived.
Dr. Lincoln, who is also an Associate Professor of Medicine at the University of Massachusetts Medical School, was named the recipient of the 2021 W. Lester Henry Award for Diversity, Equity and Inclusion, given out by the American College of Physicians. Established in 2008, the award is granted for outstanding accomplishments in advancing diversity, inclusion, and equity in the health care workforce, and/or improving health equity for people with historically marginalized group identities.
His work to establish the Public Health Model of Correctional Health has touched untold amounts of lives as correctional institutions across the country have adopted it to better inmates in their care and connect them with health care services right where they live upon release. In essence, this model has worked to inject equity into a health care system that can create good results for some and fails others entirely.
"Dr. Lincoln's push to create a system where incarcerated individuals can get quality medical treatment as if they had great insurance coverage has changed the lives of countless individuals and families for the better," said Sheriff Nick Cocchi. "Many people who come to us are battling a range of health-related issues that were neglected for some time or never addressed. Quality medical, mental health and substance use disorder treatment in our custody paired with making those connections for the inmate in the community where they live upon release, ensures that people are healthier and live longer, quality lives after their time in custody. That uplifts the entire community in one way or another."