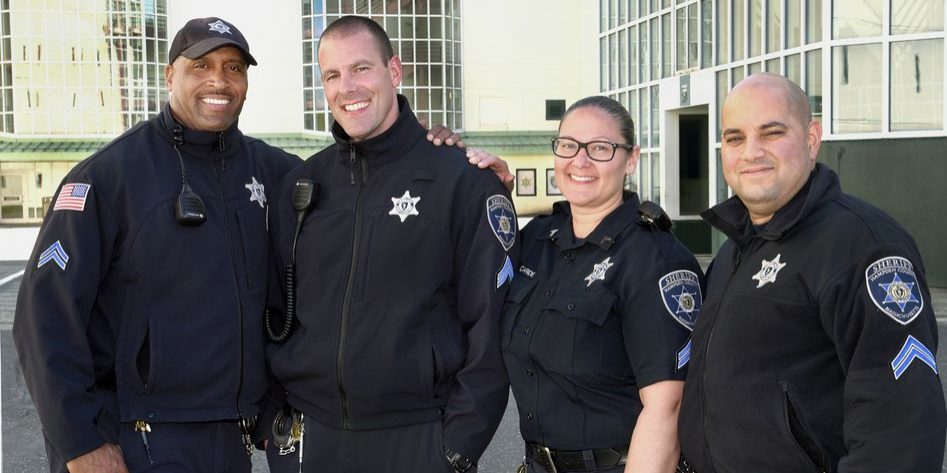 Career Opportunities with America's #1 Sheriff's Office
The Hampden County Sheriff's Office is not your average law enforcement agency.
Behind the walls of our facilities, our firm but fair approach to corrections has been emulated across the country and changed countless lives for the better. We walk with empathy and provide opportunities to all who come under our care and custody with the aim of uplifting individuals and their families.
In the community, Sheriff Nick Cocchi's 'never say no' philosophy has evolved the field of community policing, bridging the divide between residents and unmet needs in our neighborhoods. You'll find our dedicated staff in the parks, on the waterways, in our schools, and on the streets to be a positive, proactive partner for the public good.
If you want to help make the world a better place, consider joining our team!
Available positions are listed below:
Correctional Officer and Deputy Sheriff Career Opportunities
Medical, Mental Health and Addiction Treatment Career Opportunities
Support Services Career Opportunities
Applicants can also apply in person at our Human Resources Office on the 2nd floor of the administrative building located at 627 Randall Road, Ludlow, MA 01056. Office hours are Monday through Friday, 8:00 a.m. to 4:00 p.m.
Any employment-related questions can be sent via email to [email protected].
Internship Inquiries and Application
Thank you for your interest in an internship at the Hampden County Sheriff's Office! We value your educational goals, as well as your interest in the population and the communities we serve. Please fill out the application form and answer all questions so we may match you with a site and the appropriate level of supervision. Please note, that if you are selected for an internship, a background check is required and you will be required to attend a two-day Orientation training.
Fill out the internship application here.
The Hampden County Sheriff's Department is an Equal Opportunity Employer. Applicants are subject to a background investigation, drug test, and medical screening.