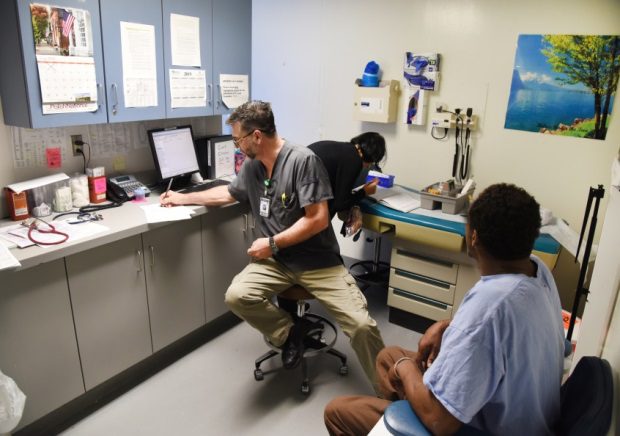 With over 50% of the inmate population served having documented mental health issues, the Hampden County Sheriff's Office Mental Health Services department utilizes a team approach to stabilize and maintain some of our most difficult cases in the population with chronic mental health and behavioral issues.
Forensic Mental Health Services at the Sheriff's Office is comprised of inpatient and outpatient services, as well as, housing units specialized for those living with chronic serious mental illness. Mental Health Services assist with and is a vital part of correctional operations and offender management, as well as serving those with mental health and substance use disorders at the Stonybrook Stabilization Treatment Center. Mental Health staff continues to be part of the multidisciplinary team that continues to assist with offender and client stabilization, unit management, re-entry, and staff development.
Mental health clinicians assigned to living units work closely with correctional staff in recognizing, understanding and managing the mental health needs of the justice-involved population. Services include comprehensive diagnostic evaluations, emergency risk assessments, crisis intervention, ongoing supportive treatment, medication monitoring and aftercare referrals.
The Sheriff's Office Emergency Stabilization Program is closely monitored by mental health staff in collaboration with security staff. ESU counselors conduct daily groups and supervise daily Therapeutic Education Counseling (TEC). Patients meet with a treatment team and a plan is developed that is regularly reviewed and updated.