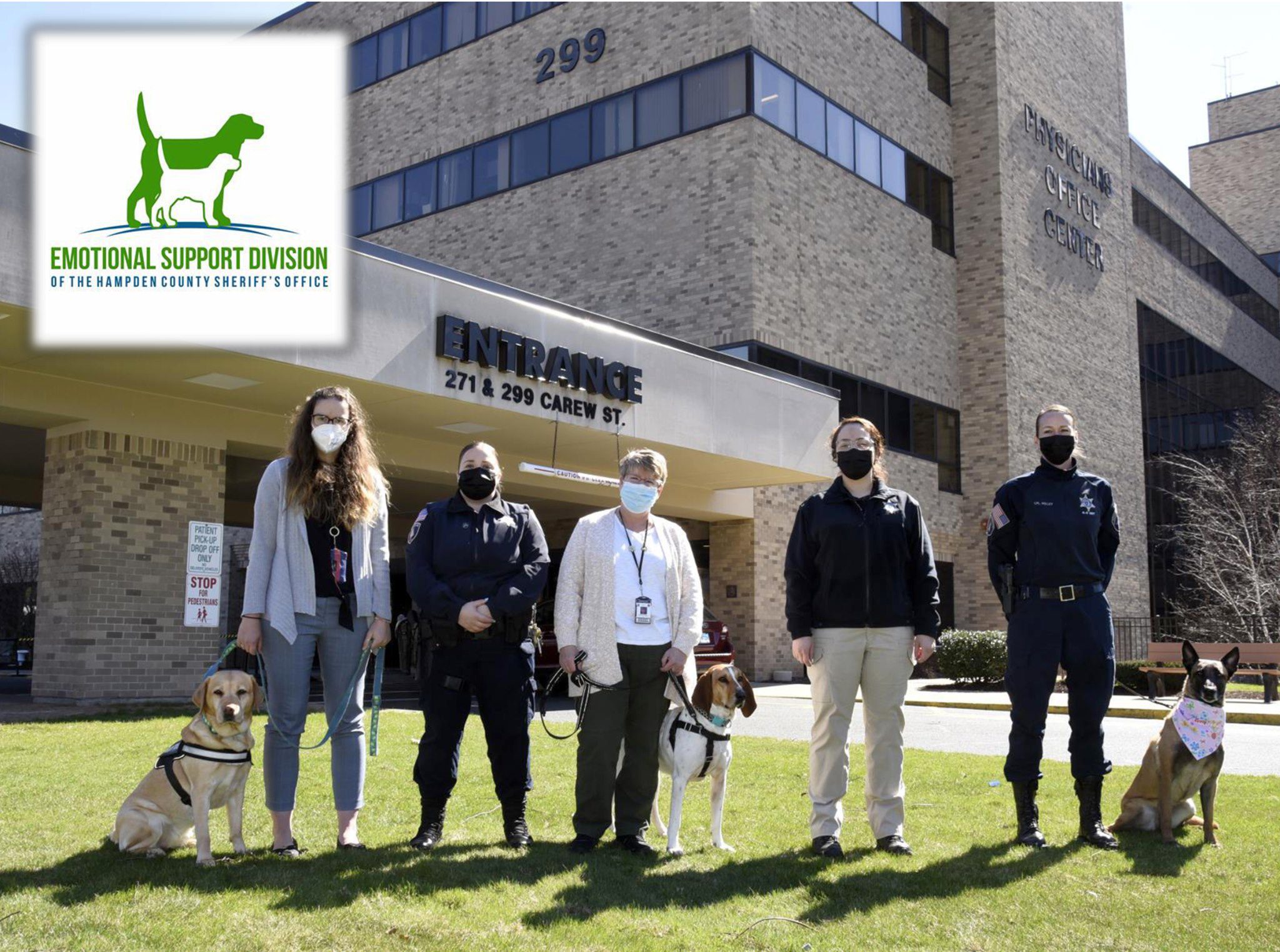 In an effort to boost the spirits of the staff, the people in our care and custody, and the members of the public with whom we engage, Hampden County Sheriff Nick Cocchi added a team of therapy dogs to the roster.
Under the direction of professional trainer Nina Valentino, the Emotional Support Division of the Sheriff's Office is comprised of staff members who are paired with therapy dogs, some of whom are still in training.
Sheriff Cocchi has always been an animal advocate. But over the past few years, his interest in the use of therapy dogs and ways to incorporate them into what we do here at the Hampden County Sheriff's Office has grown. Finding a way to provide access to these dogs to as many people as possible is very important to him.
The dogs and handlers of the Emotional Support Division touch the lives of many people and the hope is that it will continue to inspire other departments to follow suit.
The therapy dog team works closely with schools, senior centers and hospitals to positively impact the general public when the teams are not busy working to uplift our staff, the incarcerated individuals and the Section 35 Clients in our care.
To request a therapy dog visit from a member of our team, please fill out the form below and be detailed in your request so we can best help you.
HCSO Emotional Support Division Therapy Dog Request Form